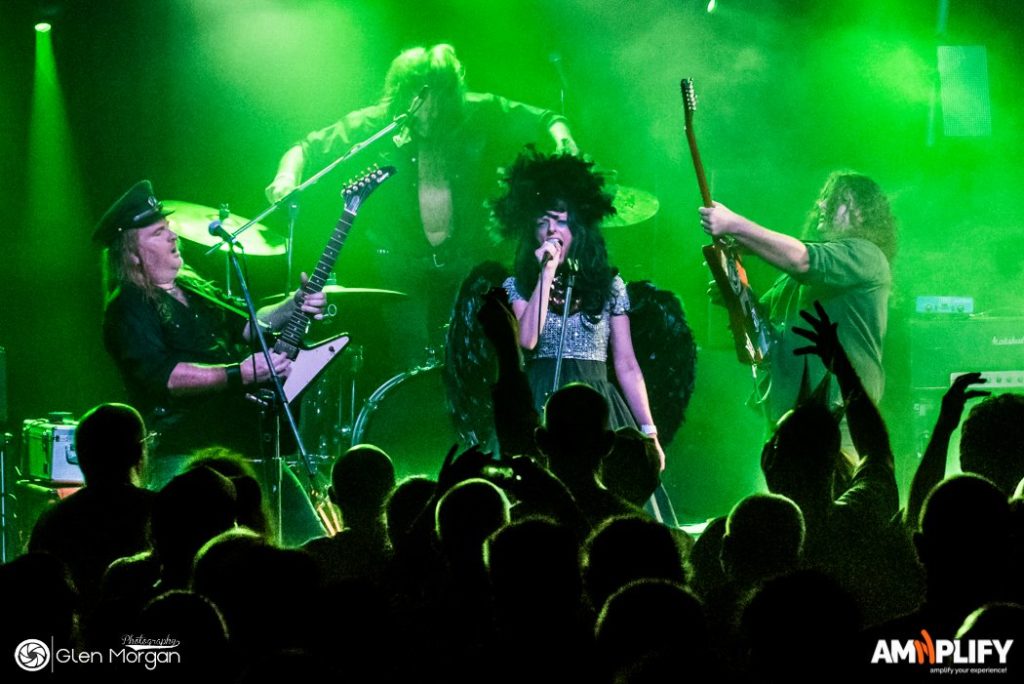 Proto-metal, proto-punk, NWOBHM, stoner rock, psychedelic, 70's rock. Usually this makes me yawn and mumble something about do we need another one of these bands.
Every Friday I slog through new releases on Apple Music looking for anything that is remotely interesting. The Neptune Power Federation was in my new music playlist Apple "makes" for me. I prepare myself for the expected generic stoner rock/metal. After a psychedelic intro the song "Neath a Shin Ei Sun" kicks in and the hair on the back of my neck stands up. A roaring freight train of rock power with soaring vocals that puts a huge smile on my face. Then it breaks down into something that sounds like a hard rock take on Donovan's "Atlantis". I'm hooked, then I watch the video. Holy shit. I'm a sucker for theatrical rock from Alice Cooper to Ghost. This is like the pagan/mystical earth goddess version of Ghost, except the music is far more primal and raw.
After listening to and watching "Neath a Shin Ei Sun" around 30 times I dig into the rest of the album. I'm not disappointed. Plenty of light and shade, as Tony Iommi loves to say. Nice variation from epic numbers to rockers. Lots of hooks, and it's fun.
Listen then watch.
[bandcamp width=350 height=720 album=2151102053 size=large bgcol=ffffff linkcol=0687f5]